Image
Smart Demand Responsive Transport App for public transport and taxis – SMARTA Project
Published on 28 September 2022

Greece
Thessalia
MSc Civil Engineer, PhD in Transport Planning, Head of the European Projects Department
About this good practice
Mobility in Trikala is largely dependent on individual car use, with approximately 50.000 car owners registered in the municipality. This has a negative impact on the environment, causes severe traffic in the city centre, but it also has a social impact: people who live in rural areas and do not own a car are finding it increasingly difficult to commute to the city center due to the limited public transport offer.
The Municipality of Trikala has developed a free online application as part of the SMARTA2 project, which aims to make moving from the villages of Trikala to the city center easier for Trikala residents.
The online application was initially tested by residents of small communities, such as Megala Kalyvia and Megarchi, who wish to move to and from Trikala's center. Specifically, the online platform provides the following:
- Real-time information about the estimated time of arrival of a city bus at a specific stop. Considering the current situation, caused by COVID-19 and with the support of the Urban PT of Trikala, the citizens of these two areas will no longer have to crowd at bus stops. The aim is to be alerted-informed about the exact time they should be at the bus stop, through their mobile phones or other devices.
- An on-demand service that will send a request for a bus seat. These requests will be collected and forwarded to the Urban PT of Trikala in order to know in advance the real need for specific routes, allowing for a more practical route planning. Sign up to see the expert opinion
Resources needed
The proposed Good Practice was part of "SMARTA2, a mobility-related application in the Municipality of Trikala, Greece". The design and development cost of the complete app was 24.700 Euro in total. The annual maintenance cost is estimated between 2.000-3.000 Euro (VAT included).
Evidence of success
The city of Trikala created the appropriate policy framework for promoting safe transportation and sustainable mobility practices for underserviced communities, while at the same time cloying with GDPR (General Data Protection Regulation) directives. The platform has more than 450 users and approximately 75% of them use the service on a weekly base.
The project SMARTA2 took a European award as a best practice in the field of "infomobility" for small cities.
Potential for learning or transfer
The Smart Demand Responsive Transport App for public transport and taxis exhibits a high transferability potential to cities and urban areas surrounded by rural areas and small communities, whose citizens seek to travel to the city centers for professional, social, and other reasons. It promotes a safe, sustainable, and integrated transport system by engaging both public and private service providers as well as end-users.
Further information
Images
Image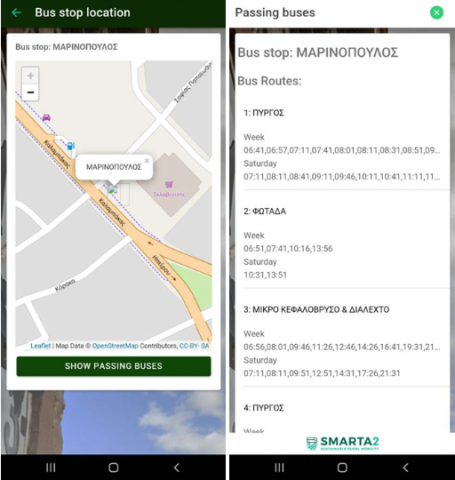 Image
Image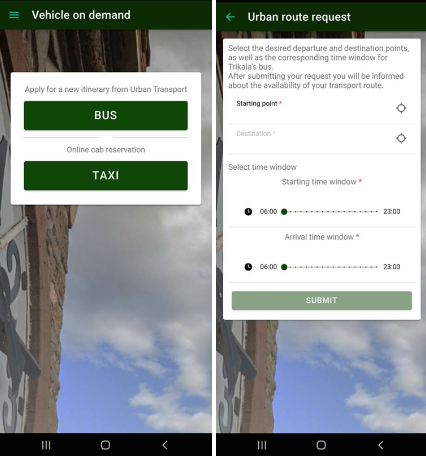 Image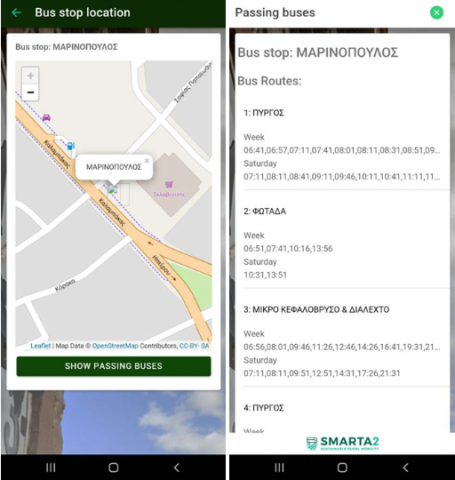 Image
Image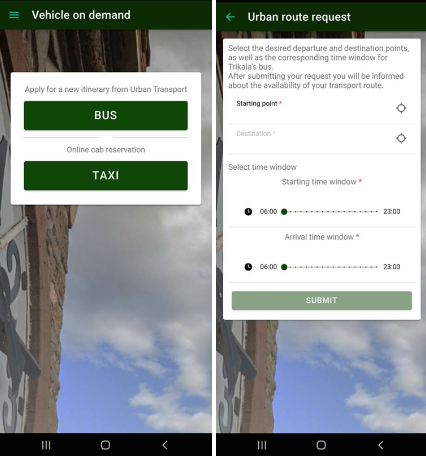 Website
Good practice owner
Contact
MSc Civil Engineer, PhD in Transport Planning, Head of the European Projects Department