Image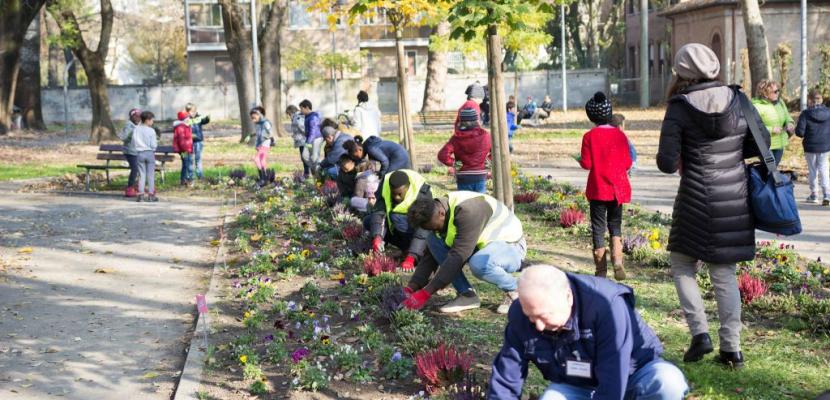 Municipal Regulation for the Care and Reconversion of Public Green Areas
Published on 30 August 2018

Italy
Emilia-Romagna
silvia mazzanti
About this good practice
Green open spaces can provide one of the few remaining opportunities for social cohesion in cities characterized by increasing pockets of exclusion and social fragmentation. Green spaces are non-judgemental, accessible, cool, pleasant and inter-generational.
A key reason for the Regulation is to strengthen the fragile relationship between citizens and public institutions by building on, and encouraging, the recent experience of active citizenship that is starting to flourish from the grassroots.
Secondly, in the context of scarce resources, the Regulation creates a positive externality by helping the local administration better manage green spaces maintenance through citizen participation.
The activities range from the requalification of green areas through simple maintenance to more structured reconversion activities. Other activities include the establishment of public and common kitchen gardens.
An agreement to outline the aims and objectives, including subsidiarity, shared responsibilities and constraints is signed by the municipality and by voluntary groups, associations or single citizens that are interested in taking care of a green area that they visit regularly. Sign up to see the expert opinion
Resources needed
Finances:
- fee for citizen insurance: €3,000 per year
- Municipal Office for green spaces purchase of tools and plants etc
Municipal human resources:
- Office for green spaces for technical aspects (2 persons)
- Urban Center for communication and citizens involvement (2 persons)

Evidence of success
12 agreement signed representing:
3 common kitchen gardens
6 parks groups carrying out reconversion or care activities
200 people involved overall
Another significant result is the new link between previously diverse and isolated communities and the strengthening of relationships between neighbourhood relationships with similar challenges.

Potential for learning or transfer
Throughout Europe, cities and their citizens face increasing pressure from social division, an ageing population, the urban heat island effect, poorly maintained green infrastructure, and the pressures of austerity from reduced budgets. Regenerated and well-maintained green spaces can provide the answer to many of the problems and this new Regulation demonstrates the way in which municipalities and citizens can work together to improve the socio-economic-environmental sustainability of their city. The principles are transferable.
Further information
Website
Good practice owner
Organisation
Municipality of Ferrara

Italy
Emilia-Romagna