Image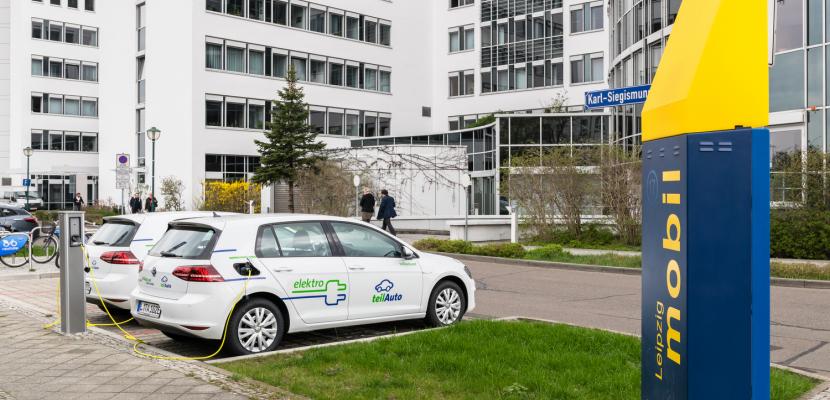 Mobility Stations for integrated e-mobility
Published on 16 August 2022

Germany
Leipzig
Leipzig
About this good practice
In Leipzig, there are numerous private and public providers of various mobility services. However, these have been poorly networked and have not worked well together. As a result, they have not been able to reach their potential in reducing car traffic.
The mobility stations as an initiative of the City of Leipzig and the public transport operator are supposed to bundle these numerous mobility offers at certain places. They are located at central transport hubs in Leipzig and facilitate the transfer between mobility offers. The mobility stations create a connection between public transport and other transport providers at prominent network points in Leipzig. This makes the mobility offers much more effective, as it is easy to transfer. In addition, they become points in the city districts where customers already know that they can take advantage of various mobility offers. This discourages customers from using their private cars. This is associated with a reduction in greenhouse gas emissions, pollution and high levels of motorization. Particularly in view of demographic change, mobility stations should help to improve accessibility, especially for people without constant availability of e-vehicles, and to create and secure cost-effective and flexible mobility in cities, but also in rural areas.
Resources needed
The costs for the first 25 mobility stations amounted to 1.6 million euros. The implementation was supported by the ERDF funding project "Leipzig mobil - new ways to public mobility".
Evidence of success
Mobility stations serve through their sfety and their design effectiveness in public space as a marketing tool for multimodal transport offers. They list the availability of appropriate options and vehicles, their way of use and the accessibility of the offers in the truest sense of the word. By placing a mobility station at transport hubs or public places with a corresponding frequency, various mobility options are gradually anchored in the consciousness of the population.
Potential for learning or transfer
By transforming into public traffic hubs, mobility stations can become attractive locations within city districts. Gastronomy businesses with attractive outdoor catering benefit from the high customer frequency, but at the same time also offer security in the evening and night. But mobility stations can also become places of exchange and socializing during the day: They are easily accessible for all age groups, offer access to mobility and additional functions, and, if appropriately designed, structurally enhance the surrounding area and the transport station.
All of these reasons make these good practices interesting for other municipalities, especially those with a high mobility supply. In cooperation with mostly municipal transport companies, it can also be well implemented with national and European funding and has a high effectiveness in reducing car traffic.
Further information
Good practice owner
Organisation
Aufbauwerk Region Leipzig GmbH

Germany
Regional public authority
Members are interested in