Image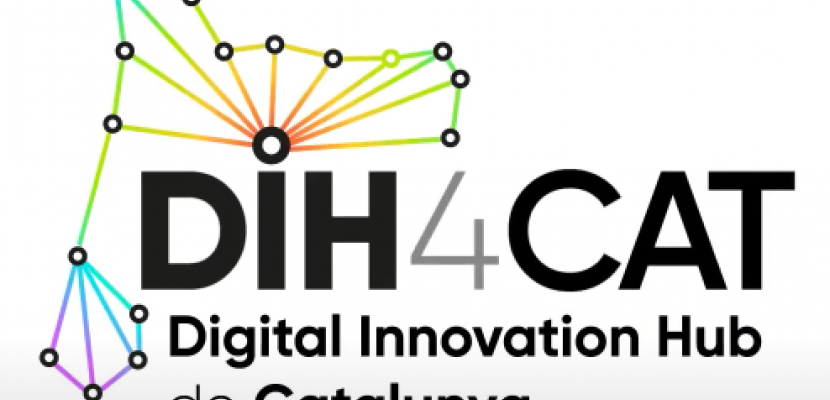 Interconnecting Catalonia's innovation hubs for an integrated service approach (DIH4CAT)
Published on 13 September 2022

Spain
Cataluña
Head of Industry 4.0
About this good practice
The Catalonia Digital Innovation Hub (DIH4CAT) is a regional non-profit innovation ecosystem, based on the Digital Innovation Hub (DIH) model of the European Commission.
DIH4CAT is a centralised "one-stop-shop" where industry can be supported in their digital transformation by the region's R&D community through a consolidated set of services, infrastructure and knowledge.
This consolidated model was made possible by the Catalonia regional government interconnecting local innovation nodes of advanced technologies, each one led by a corresponding regional R&D centre.
The technological areas that are interconnected by DIH4CAT are those that are key to enabling I4.0 and digital transformation, including:
- AI
- Supercomputing & HPC
- Cybersecurity
- Smart Connectivity
- Photonics
- 3D printing & additive manufacturing
- Advanced manufacturing & robotics
The services provided by DIH4CAT address the various stages and needs of an organisation's transformation: awareness, diagnosis, consultation, training, validation, and access to testing infrastructure and equipment.
Behind these services are the region's benchmark competence centres across Catalonia, including Barcelona Supercomputing Centre (BSC), Computer Vision Centre (CVC), Eurecat, i2CAT, Leitat, Institute of Photonic Sciences (ICFO) and the Polytechnic University of Catalonia (UPC).
Resources needed
Total budget of the Catalonian regional government's coordination and 7 interconnected digital innovation nodes is 6 M € over 3 years.
It is funded by the EC, Spanish government and Catalonian regional government.
Evidence of success
The good practice presented is the formation of DIH4CAT through the coordination and collaboration between the regional government, 7 existing innovation hubs, 2 employers associations and 1 business school for an integrated service portfolio to support local industry, SMEs, startups and public entities.
This integration was successful, and financing secured for the next 3 years by the EC, regional government, national government, and partner investment. In 2022, DIH4CAT is fully operational.
Potential for learning or transfer
The practice is of integrating a region's existing R&D assets, infrastructure and knowledge to develop and deploy a holistic set of services for the I4.0 and digital transformation of local industry (in particular, SMEs). It also carries out activities to better connect supply and demand for such transformation goals, and to develop and scale-up innovative business models.
Of potential interregional learning:
- Coordination between regional R&D centres and innovation nodes of complimentary technology areas, with a centralised technical office for a "one stop shop" interface.
- Development of an integrated service portfolio from the region's R&D ecosystem to support the I4.0 and digital transformation of a wide range of industry, SMEs and public entity profiles.
- Connection of supply (startup technology providers) with demand (industry, SMEs and public entities).
Further information
Website
Good practice owner
Contact
Head of Industry 4.0