Image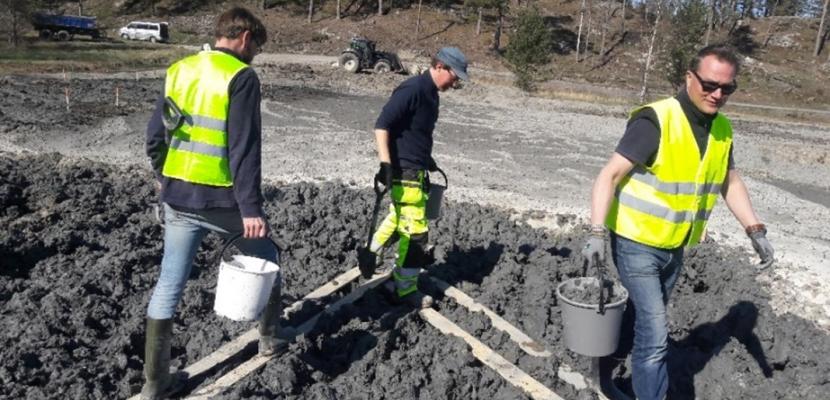 CircVol project - utilization of land masses and high-volume side streams in cities
Published on 06 July 2021

Finland
Timo Mieskonen
Senior Advisor
About this good practice
The aim of the CircVol project was to promote the use of high-volume side streams and land masses and to assemble a national network of actors from companies, universities, and public sector actors in the sector. The project was led by Turku Science Park, and there was 11 partners from Turku, Oulu, Helsinki and Tampere.
In Turku, the project experimented with recycled materials: stabilising dredging soils and utilising clay soils. CircVol carried out laboratory tests of clays to find use for the surplus clays from construction. The experiments were field tests and laboratory tests. Results benefitted City of Turku, and the know-how will be used in future in city planning.
About 10 companies were involved in the pilots. One of the best cooperation with the companies was the dredging pilot. Dredging masses are a large side stream from dredging and a challenge for the city, since in Turku it cannot be deposed into sea and must be taken onto land. Six different side stream materials were tested for dredging mass stabilization. The developed product is a binder used to make dredging mass solidifier. Cement-based binders are used for this purpose, but efforts have been made to replace them.
CircVol also carried out studies on the lead content of filling land and the promotion of the utilisation of excavated lands in Turku, and a review to identify future rock supply support areas in Southwest Finland. The utilisation of clay soils will continue with field tests with companies.
Resources needed
ERDF funded project, total budget: €2.8m. Turku UAS concrete lab is equipped with a hardness measuring device for measuring hardness of the solidified mass.
Evidence of success
The pilot was successful in showing that dredging mass can be stabilized using less cement and replace it partly with industrial side streams. University-city cooperation grew during the project implementation. During the project 12 studies were made to increase information on the reuse of land masses for example "Research methods for excavated soils: Turku filling land lead content case" and "Promoting the utilisation of excavated land areas – The Turku case sites of the CircVol project."
Potential for learning or transfer
Publicly funded pilots as demonstrated in CircVol are important in infrastructure and in developing of circular economy-based binder, especially with high volume side streams that are hard and expensive to deal with. From these pilots companies and municipalities get valuable and concrete information about the characteristics and usability of the material and methods.
Further information
Website
Good practice owner
Organisation
Turku Science Park

Finland
Etelä-Suomi
Contact
Timo Mieskonen
Senior Advisor