Image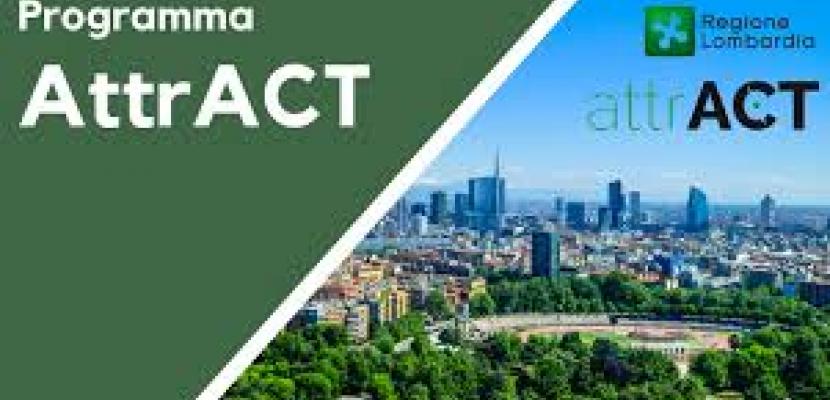 AttrACT / Invest in Lombardy
Published on 16 September 2020

Italy
Lombardia
Giada Bagattin
Project officer
About this good practice
Lombardy Region and Unioncamere Lombardia, with the support of Promos Italia, have developed the AttrACT and Invest in Lombardy projects, aimed at gathering and promoting Lombardy and its local investment opportunities abroad, assisting foreign companies and local public administrations on the field. The main initiatives to consolidate and attract more investments are:
- The AttrACT project, that foresees a direct cooperation with Lombard Municipalities, with the central aims of reducing bureaucracy by building a clear, transparent and favourable economic context, as well as offering concrete actions to facilitate investments, such as fiscal incentives by reducing local taxes. The project has developed a platform to map ready-to-use investment opportunities (both public and private) spread all over the region
- Business Intelligence in Italy and abroad, a scouting method to create a database of thousands of potential investors and to make tailor-made offline or online campaigns for target companies, also through specific events participation (e.g. MIPIM, World Manufacturing Forum, Bio USA, etc)
- Workshops in Lombardy, organized all across the Region to foster the participation of the Municipalities and the capacity to define urban and extra-urban territorial projects (public and private) and promote them towards foreign investors
- Extended activitie of after care services for foreign companies, through dedicated round tables and one-to-one meetings during the years Sign up to see the expert opinion
Resources needed
The financial resources needed to set-up projects with these features are not quantitative measurable. The human resources required are highly specialised professionals in business and international economy, national and international commercial law, national and regional public law, finance.

Evidence of success
As of today, the projects have reported the following results:
a) In the last 12 months the AttrACT/Invest in Lombardy team has provided support to 152 international companies. Their origin is heterogeneous (more than 40 countries), with a preponderance of Indian companies.
b) The AttrACT platform has mapped 114 public and private investment opportunities in roughly 50 municipalities.
c) The assistance requests mostly arrive from manufacturing companies and consulting firms.

Potential for learning or transfer
We consider this practice interesting to learn from, regarding three main elements:
a) Less bureaucracy: The Lombardy Region - Directorate General for Economic Development promotes the attraction of investments in Lombardy directly engaging Municipalities, in order to reduce bureaucracy and building a clear and transparent economic context, favourable to foreign investors;
b) Promotion of Institutional cooperation: Various institutional collaborations are active within regional and local administrations involved in the processes, also by facilitating aggregation paths for local stakeholders;
c) Ad hoc professional services: Accompanying and assistance measures are implemented in favour of Municipalities and companies for boosting the internationalization potential of the area. The Attract-Invest team assists international companies planning to set up or expand in the Lombardy region, offering a dedicated and professional service at each stage of their project.
Further information
Website
Good practice owner
Organisation
Promos Italia

Italy
Lombardia
Contact
Giada Bagattin
Project officer