Project summary
About ZCI project
ZCI will strengthen the role of 8 Public Authorities to accelerate the provision of zero carbon infrastructure by increasing their capacity and working with private and public stakeholders, and provide capacity-building support for others.
The EU has set
ambitious targets to decarbonise transport
, requiring radical changes to the whole ecosystem. The recent dramatic developments in the geo-political situation in Europe highlight the need to accelerate this transition away from fossil fuels.
Public authorities should be the  "first mover" in this. If they can help to  make the energy supply-chain ready, the  market will be energised – vehicle-makers  and users will make the switch.
Our partnership
The partnership includes 9 partners from 9 Member States  covering a balanced geographical spread  from North (SE&FI) to West (IRL), South  (ESP) and East (BG).
 The partners are 8 cities selected for their
specific abilities and experience related to
development of zero carbon infratsrucute on their territories and 1 Advisory partner with necessary theoretical and scientific
knowledge and expertise to support
partners with capacity building and
planning strategies.
Who we are
Lead partner
County administrative board of Kronoberg, Sweden
Partners
Kainuu Regional Council Finland
BSC, Business support centre L.t.d., Kranj, Slovenia
Burgas Municipality, Bulgaria
Navarra Government – General Directorate on Industry, Energy and Strategic Projects S3, Spain
Cork City Council, Ireland
City of Mechelen, Belgium
City of Parma, Italy
Advisory partner
Erasmus Centre for Urban, Port and Transport Economics BV, Netherlands

Image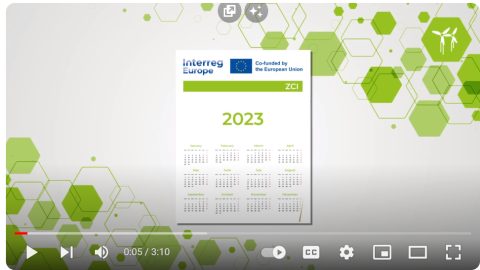 Watch our video!
Get inspired and subscribe to our YouTube channel to stay tuned!
What will this project change
Through the implementation of project activities and achieve project results, partners will Improve policy decisions on the deployment of charging networks for e-mobility; Improve strategies for changing consumer behaviour related use of non-fossil fuels; Improve strategies on e-logistics and business models; Strengthen models of cooperation with investors and operators; Strengthen the legal context.