UNLOCK: European interregional project takes off at ENTRANCE
Image
News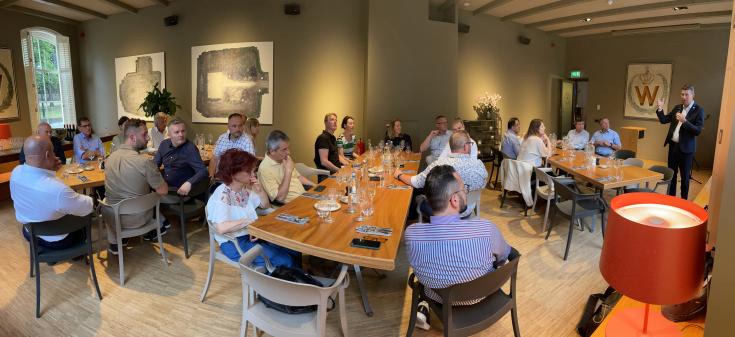 The project enables interregional learning about empowering of SME's in rapidly developing regional green H2 economies across Europe. ENTRANCE – Centre of Expertise Energy of Hanze University of Applied Science Groningen is leading this 2 million euro budget project that is co-financed by the European Union.
During the kick-off of the UNLOCK project the European regional policymakers, together with their regional stakeholders had the opportunity to exchange experiences about addressing the common regional development issue of sustainable growth, SMEs competitiveness, and job creation within SMEs. The event featured several guest speakers who shared their success stories from the first Hydrogen Valley. The participants also joined a site visit to the experimental facilities of the Centre of Expertise Energy – the testing ground and start-up labs.
The first thematic seminar was led by Tineke van der Meij and showcased remarkable success stories of the Green Hydrogen Booster project (Groene Waterstof Booster). Patrick Cnubben, Director of Strategy Hydrogen at New Energy Coalition, lead an insightful seminar about the development of regional green hydrogen valleys in Europe. Then it was time for a short thematic seminar about 'EnTranCe – the university-led innovation ecosystem' and a study visit at the testing ground of EnTranCe. And lastly, Johan Knijp, the Head of Section and Site Manager of DNV technology provided a captivating and in-depth insight into 'the heart of the Hydrogen Valley.'
The kick-off event was a resounding success, bringing together partners from across Europe to address the vital issues of sustainable growth, SME competitiveness, and job creation within SMEs. The day culminated in a dinner at the Prinsenhof Groningen. The evening commenced with a welcoming word from Dick Pouwels, President of the Executive Board of the Hanze UAS.