Anticipatory Innovation Governance
23 Sep 2022
10 : 30 - 12 : 00 CEST
Online
On 23 September, the Policy Learning Platform is hosting an online discussion on the topic of anticipatory innovation governance. The OECD observatory of public sector innovation (OPSI) introduced the concept of anticipatory innovation governance, which they define as 'the broad-based capacity to actively explore possibilities, experiment, and continuously learn as part of a broader governance system'.

Governance must increasingly recognise the importance of adopting an approach that takes into account the complexity of policy challenges, the importance of systems thinking, and the roles of innovation and foresight linked to disruptive technologies. Such as automation, digitalisation, societal grand challenges (e.g. climate change, ageing), and disruptive events (e.g. Covid-19, the Ukraine war).

Anticipatory innovation governance is an approach to adopting non-linear policymaking processes to embrace uncertainty and complexity.Governments need to learn to anticipate –that is, create knowledge about the future ahead– but also to make that actionable through implementing real innovation on the ground.

Anticipatory innovation governance must support future-oriented learning and action based on empirical experimentation.
To support this approach, the online discussion will focus on exchanging experiences and discuss the role of innovation governance in regional research and innovation policymaking. Throughout the discussion, good practices will be presented and challenges and opportunities for regions will be discussed.  This event gathers a small number of participants, and encourages active contributions. Registration is open here. The key learnings will be made available afterward. 
Image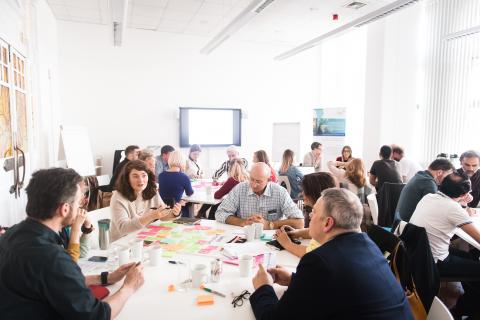 Request an online discussion
Are you interested in an online discussion? Send us a policy helpdesk request with your topic of interest!