Image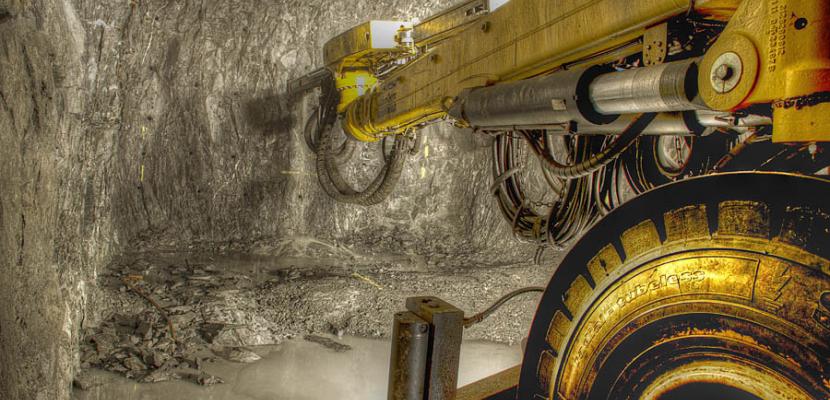 Systematic thematic development of mining, metallurgy & raw materials conditions in the region
Published on 14 February 2019

Finland
Pohjois- ja Itä-Suomi
Cluster Development Manager
About this good practice
When a region with its stakeholders want to have an influence on crucial policies affecting the region and the development of its' key industries it must become an active player in the surrounding policy making processes on every level. In sparsely populated Lapland, one of the most important themes of specialisation is the sustainable utilisation of natural resources and conditions. Furthermore, one of the key drivers of the natural industries in Lapland is sustainable mining and minerals, including industrial circular economy and SMEs access to industrial value chains.
The work has started as cooperation of regional players in Lapland and grown out to European wide interregional network. The stakeholders of Regional Council are supporting the regional SMEs business development, internationalisation and better access for mining and metallurgy value chains. This work need to have strong foundation and policy mechanisms. Foundation is built for joint vision based on shared values of European mining and metallurgy regions as well as needs of regional SMEs and development services.
REMIX is a direct and concrete result of the systematic networking efforts. The EIP raw materials commitment (2016) lead to the establishment of the H2020 MIREU consortium (Mining and Metallurgy Regions of EU). This has strengthened the international positioning of Lapland's regional stakeholders and resulted in several EU funded mining mining related projects for Lapland and regions involved.
Resources needed
Resource allocation from the region must be aligned with planned actions. Local and regional resources for funding are crucial in the beginning when looking sources outside. In this case regional ERDF has been used in synergy with external funding like Interreg Europe, H2020, EIT raw materials etc.
Evidence of success
Without Lapland's key role and systematic plan in generating the EU mining regions network there would be no REMIX or its sister project MIREU (H2020). These projects play a crucial role of European mining and metallurgy policy development. These are milestones for regions, but also a result of systematic cooperation starting from region to another. In the region of Lapland the kick-off achievement was a selection to a model demonstrator region by European Cluster Observatory in 2014.

Potential for learning or transfer
Learning and transferring of this good practice is possible for the regions who would like to achieve more foothold on specific field of policy. Taking the lead for own future and being actively involved in the dialogue with policy makers on regional, national and EU level will in long-term lead to added value for SMEs and intermediaries. On EU level, this is not done alone. Regions must find other regions with similar development goals, challenges and strengths for network approach. Learning from others is in the core of the process. Lapland has lack of certain critical mass and needs for certain kind of skills. This drives the region to look from outside, but with internally predefined conditions. Interregional cooperation is useful only when regions communicate what they have and want. Learning is applied through several activities and projects. This good practice is meant for regions with vision, clearly defined needs and strengths keeping in mind that SMEs are the end beneficiary.
Further information
Website
Good practice owner
Organisation
Regional Council of Lapland

Finland
Pohjois- ja Itä-Suomi
Contact
Cluster Development Manager