Image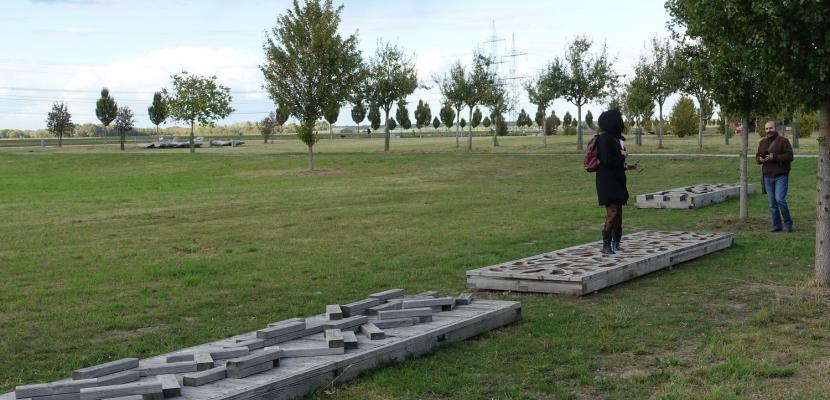 Nordpark Pulheim - An urban invitation into the landscape
Published on 15 March 2019

Germany
Christian Gruessen
Project Coordinator
About this good practice
The inner-city green areas in Pulheim are very limited. To react to the public request of access to green areas, for recreation, sports activities, playgrounds etc. the city acquired land between the city limits and the adjacent farmlands. Here a prototype of a new urban landscape characterized by field paths, tree-lined avenues and parceled fields was implemented. Nordpark is structured by a staggered arrangement of tree rows, wooded bosques, farms and industrial objects along the horizon. The park will grow to surround the north-western edge of Pulheim by 2030. The park includes a variety of opens spaces for (semi)private activities as well as public open spaces. The design is open to serve constant adjustments and change but establishes a stable and recognizable form. Characteristic features of the landscape are incorporated in the design (e.g. fruit orchards, meadows and surfaces) as well as classical garden design such as promenades and vistas.
The public is making wide use of the park, it is a playground for children and a meeting point for groups, e.g. those using the infrastructure for outdoor gyms etc.
The city ensures that the best mix between private use and public needs will be guaranteed and cares for maintenance and repairs.
Update: Ground for extension of Nordpark acquired by city of Pulheim and implementation likely to start in autumn 2020. Sign up to see the expert opinion
Resources needed
The park was realised in the framework of the REGIONALE 2010 with a budget from ERDF, federal and state ministries and the city of Pulheim. External landscape offices delivered the framework plan and the design and implementation plan for Nordpark. About 3.5 Mio. Euro for sections 1 and 2.
Evidence of success
The conversion transformed agricultural areas into meadows and orchards, making the structure appreciably, species-rich and ecologically valuable, including cool air production. The park established an ongoing planning process of transformation and sustainable and climate-friendly development, based on the engagement of citizens. The park is used by the people and for professional health care offers. The park won the NRW Award for Landscape Architecture by BDLA. 3rd section agreed in June 2018.
Potential for learning or transfer
Nordpark is the result of a development approach jointly worked out and agreed by a number of municipalities and thus one element in a wider green network. The location between a city and the open landscape is still quite unique for an urban park. The design successfully combines urban and rural elements and offers a wide variety of structures and use forms. Thus both the planning process as well as the implementation and the current use offer a number of experiences and approaches to share.
Good practice owner
Organisation
City of Pulheim

Germany
Köln
Contact
Christian Gruessen
Project Coordinator