Image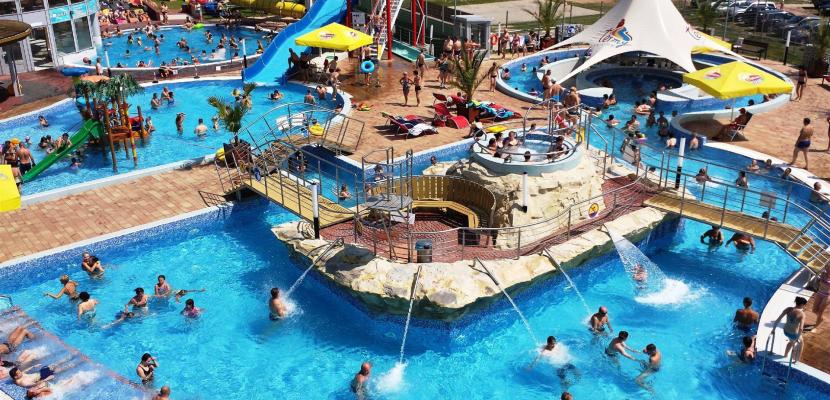 Geothermal energy as a key factor of development of the City of Uniejów
Published on 16 September 2020
Poland
Marshal's Office of the Lodzkie Voivodship
About this good practice
Uniejów and its surroundings are the areas which are mainly dependent on semi-subsistence agriculture. The lack of industry and mineral resources caused the inhabitants to emigrate en masse to other cities. The authorities decided to commission a study which showed that Uniejów has a hudge thermal waters resources, which can be used for various purposes.

Thanks to the EU funds, the city built a thermal and swimming pool complex of Uniejów Thermal Baths together with the accompanying infrastructure. All facilities are heated by geothermal water, which is also used for medicinal and recreational purposes. The operation is carried out by means of a geothermal doublet - the water is extracted by means of a production borehole and after receiving the heat it is injected back into the aquifer by means of an absorptive borehole. Such a system allows for maintaining the renewability of the deposit's resources and also solves the problem of utilizing highly mineralized water.

The use of geothermal water has radically changed the face of Uniejów. The town obtained the status of a thermal spa (as the first one in Poland), new jobs were created (over 300 people work in Uniejów Thermal Baths). The thermal baths have become an attraction on a national scale.

The recipients of the investment are the inhabitants of Uniejów and its surroundings, as well as tourists, who use the rich recreational and tourist facilities.
Resources needed
It is necessary to have geothermal water resources.The next step is to build the whole infrastructure - thermal and swimming pool complex. Total costs of infrastructure building is EUR 11,24 million gross.
Evidence of success
The poor, agricultural town has become a magnet for recreation and tourism spa enthusiasts from all over Poland. Thanks to the use of geothermal water, new jobs were created (over 300) which limited the outflow of inhabitants. By using hot for heating the buildings, carbon dioxide emissions were significantly reduced, which gave the city the status of a thermal spa. Other towns in the region (Poddębice, Kutno, Mszczonów) with hot groundwater resources followed the example of Uniejów.
Potential for learning or transfer
The construction of the thermal complex is a great opportunity for the development of a city/region that has no other assets/relicenses/raw materials and that is struggling with the outflow of labour. New elements of infrastructure such as hotels, restaurants, sports fields, sports equipment rentals are being built around the thermal baths, which generate new jobs.
The use of hot water to heat the thermal baths and the entire complex reduces the production of CO2 resulting from coal combustion. Thanks to a significant drop in air pollution, the city of Uniejów has gained the status of a thermal spa - which has influenced the development of other industries (cosmetology - cosmetics with thermal water, medicine - treatment of diseases and rehabilitation).
Further information
Website
Good practice owner
Organisation
Uniejów Thermal Baths
Poland
Contact
Marshal's Office of the Lodzkie Voivodship