Image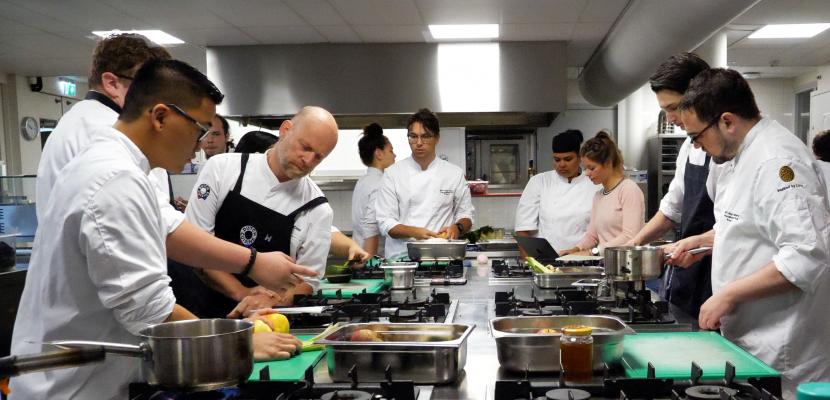 Food challenge - Eat like a Pioneer
Published on 23 January 2020

Netherlands
Flevoland
Project Manager
About this good practice
With a food challenge designed to inspire chefs and consumers to cook with plant based proteins and regional products, the province of Flevoland wants to make a difference in healthier food choices for a more sustainable world.
The way we are consuming is not sustainable. The amount of plant based protein is too low. And most of it is imported. Flevoland is an agricultural province that was created to supply the country with food. But nowadays a lot of product is exported and our restaurants don't know what is available locally.
To make a difference we developed the challenge 'Eat like a Pioneer', 80% green on your plate. We approached the consumer with a marketing concept consisting of billboards in all municipalities of Flevoland, press releases, a social media campaign, banners, placemats, business cards, tastings, masterclasses and a final cook off.
We asked restaurants and students at the local culinary school to think of recipes which contained 80% plant protein. Restaurants were asked to place their dish on the menu so customers could taste and vote for the best dish during the "restaurant weeks". The best reviewed dish got a place in the final. The other 7 finalists were decided by a professional jury who also judged the final cook-off. The delicious plant based recipes inspire consumers to cook with more plant based protein. We worked closely with the culinary school to teach students about plant based protein with the aim they will implement this in their future Sign up to see the expert opinion
Resources needed
We've spend around €200.000,- euro on this project. Part of this was spend on hiring a firm that does food education projects and a organisation that focusses on the Dutch culinary identity to help guide the project from a culinary point of view and help organise the masterclasses.
Evidence of success
The challenge contributed to the regional awareness of plant based and regional food. It was a step forward in creating momentum for the food transition.

Participants in the challenge:
- 34 people of which 21 were students
6 masterclasses:
- 12 chefs participated actively
- 3 masterclasses designed for students, drew 60 students
Final:
- broadcasted live on local radio
- was reported in multiple news media
Restaurants have let us know they will be keeping the dish on their menu.
Potential for learning or transfer
The food challenge is a successful example of how chefs and farmers can work closely together. The relation between chefs and farmers is often disconnected. Through this challenge they got to know each other through speed dating at the masterclass and worked together through sourcing locally produced food. In this way the challenge contributed to the shorting of food chains in Flevoland.

Furthermore, challenging and stimulating chefs to think of innovative plant based dishes and put them on their menu helps them to reach the growing consumer demand for vegetarian or vegan dishes.

It is important to work closely with an organisation that specialises in food/the food question and/or known chefs, they will have important connections in the food industry and can help you identify what the participants will need/want.
Further information
Website
Good practice owner
Organisation
Province of Flevoland

Netherlands
Flevoland