Image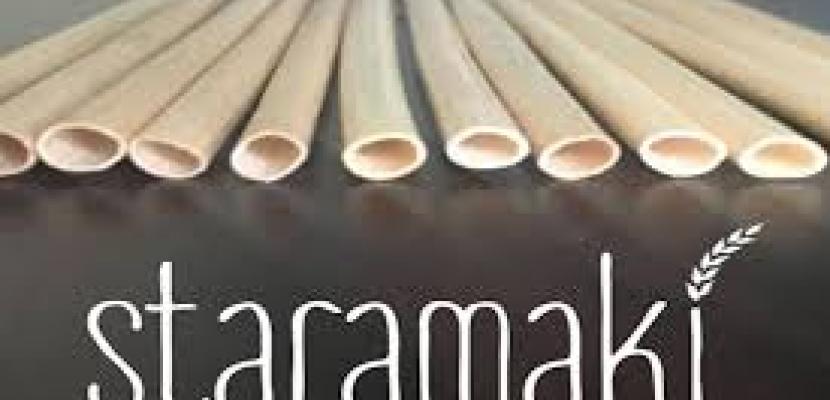 Circular model of wheat straws production
Published on 09 March 2021

Greece
Kentriki Makedonia
Lamprini Tsoli
Project Manager
About this good practice
"Staramaki" is a unique straw made of wheat. It is produced by a Social Cooperative Enterprise (KoinSep) in Kilkis, northern Greece.
"Staramaki" aimed to offer to the consumers an eco-friendly alternative product to phase out plastic straws. The founders wanted to boost Kilkis' economy as it is a place that is mainly based on agricultural cultivation/monoculture. Therefore, producers have exploited the by-product of the wheat crop that is largely cultivated in the area and created a product to replace plastic and paper straws that have a huge negative effect on the environment.
The social enterprise consists of people from vulnerable groups, such as former unemployed- Greeks and refugees. Generally, Staramaki has nine founding members and four workers.
Staramaki is part of the circular economy movement: a) "Incommon", another nonprofit company, exchanges the coffee residue from coffee places in Thessaloniki and Kilkis by offering them "Staramaki" for free, in order to recycle the waste and to convert it into briquettes and pellets. b) It is essentially made from the shafts of wheat that are normally thrown out.
"Staramaki" uses the "Three Nested Dependencies" as a model for sustainability, i.e. the economy is a subset of the society while the society is the subset of the environment.
Resources needed
No resources needed.
Evidence of success
- The disposal of 1 billion plastic straws per year.
- The profit for trading Staramaki, support an innovative model of social housing for vulnerable groups of people.
- The production capacity is of 5,000 units per day and aims to quadruple it in the coming months, with the creation of a semi-automated production line, which will enable the daily production of 20,000 units.
- 100,000 pieces ordered by a large company and another 4,000 straws have been requested by the European Union Left
Potential for learning or transfer
Collaboration with "Food Treasure" on the analysis and research development of their fuel initiative.
Good practice owner
Organisation
Regional Development Fund of Central Macedonia

Greece
Kentriki Makedonia
Contact
Lamprini Tsoli
Project Manager