Image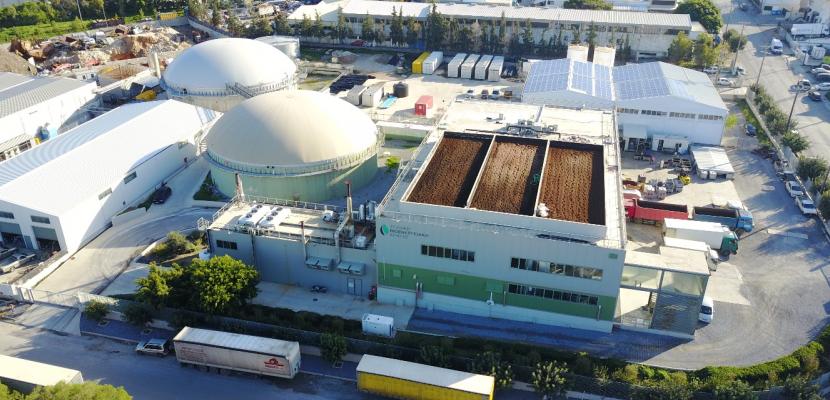 Anaerobic digestion of organic waste for biogas production & soil fertilizer
Published on 13 July 2022

Greece
Kriti
About this good practice
Organic waste is simply anything that you might throw in a compost bin. Typical examples are food leftovers, livestock manure, harvesting waste and disposals from slaughterhouses. Its main characteristic is that it is biodegradable, meaning that its waste load gradually breaks down over time. Although the process of self-treatment is proved to be tremendously harmful for the environment since generates large amount of methane, which absorbs heat and contributes to climate change. Organic waste may also contain antibiotics & pathogens which may affect the soil and groundwater when buried. Cretan economy, which is based mainly in tourism industry, is annually producing large amounts of organic waste. Before the launching of Bioenergy Crete unit, this amount of organic waste was disposed in landfills. Nowadays, most of the organic waste produced in the island of Crete, is led to the unit's digester. The company is implementing a well-established network of collecting points and manages to receive the organic waste directly from the source. After the transportation by own lorry trucks into industrial facilities, the waste is sterilized before entering the digester. The produced electrical power is sold to Power Distributor Company. The remaining thermal power is provided to nearby industries. Additionally, the treated waste, which is removed every day from the digester is used to produce high-quality soil fertilizers which are sold in the local agricultural market.
Resources needed
The biogass plant requires a fleet of special trucks for transportation purpose. Special collection bins are also provided by the company to the local collecting points.
Evidence of success
SYCHEM through its subsidiary TBK was honored with the award for the «Best Circular City Biogas plant» and the distinction for the «Best Biogas Plant below 1MW» in the AD and Biogas Industry Awards 2019. This competition was organized by the ADBA and WBA (World Biogas Association) in Birmingham on 3rd July as part of UK AD & World Biogas Expo 2019. TBK was the only participant from Greece, applied in two out of the 12 categories and was awarded in both of them.
Potential for learning or transfer
This practice is a typical example of circular economy which finds a solution to the disposal of organic waste for a long list of stakeholders such as HORECA sector, super-markets, slaughterhouses, cheese making industry, farmers etc in favor for the environment. Especially in touristic based economies such as Region of Crete, heavy loads of organic waste are been produced which needs to be managed in the most effective and sustainable manner.
Further information
Website
Good practice owner
Organisation
Region of Crete

Greece
Irakleio
Regional public authority
Members are interested in